Raphaela Gromes live in Andermatt
With her album "Femmes", Raphaela Gromes reached number 1 in the German classical music charts at the beginning of the year. The musician, celebrated by the press as "the most successful German cellist of the present day", will give a guest performance in Andermatt on 28 October. Also on the programme: the rediscovered symphony by the Swiss composer Schnyder von Wartensee.
CULTURE EXPERIENCE PACKAGE
Whether at The Chedi or the Radisson Blu Hotel Reussen, Andermatt – our Culture Experience Packages make an impressive concert evening into an unforgettable short holiday. You can benefit from tailor-made offers and enjoy your chosen concert along with overnight accommo-dation and culinary highlights that are coordinated with your concert programme.
ANDERMATT MUSIC stands for high-quality music events off the beaten track, and convinces through its innovative, versatile concert programming. The three pillars of its programme are World Stage, Swiss Orchestra and Local Roots, and they provide for concerts that have international appeal while remaining true to local roots.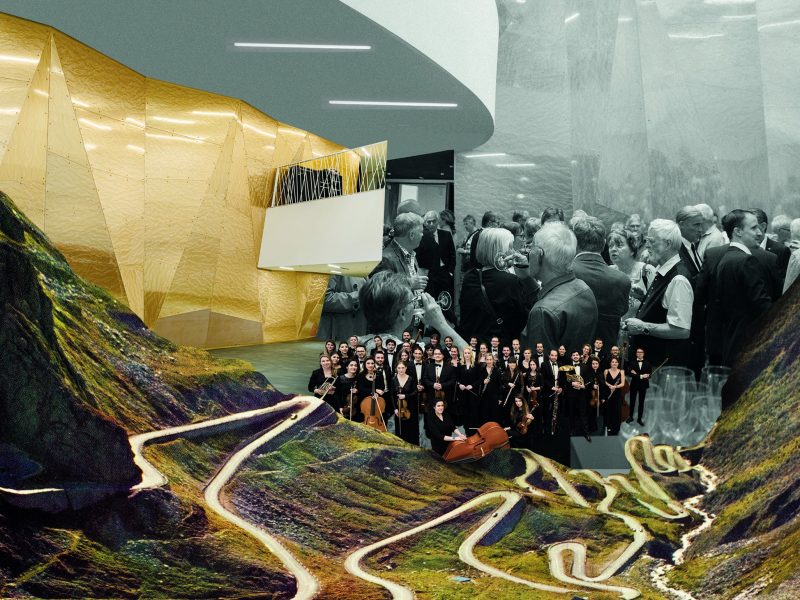 Have you always had a hankering to sit in on a rehearsal of the Swiss Orchestra and see how its musicians prepare for a concert? Or would you like to chat with the performers in a relaxed atmosphere after a concert? Then you should become a member of ANDERMATT MUSIC to enjoy exclusive insights and benefits.
A subscription for ANDERMATT MUSIC gives you direct access to regular classical events in Switzerland's highest-lying concert hall, and means you don't have to miss any highlights.
The Andermatt Concert Hall is a true jewel. Its architecture creates unusual perspectives and offers views of the alpine world and creates unique concert experiences.
Do you have any questions about buying tickets, subscriptions, travel or staying at the Andermatt Concert Hall? Here you will find answers to frequently asked questions.